LEARN MORE
Where to Get Pallets Second Hand

Like many things in life, preowned wood pallets are still quite useful. In fact, many pallets in use now are in their second life.

We offer both Grade A #1 and #2 used wood pallets that still perform well. And at a lower price than brand-new items, it's quality you can trust.

When you need to save on reliable used products, you can count on us. Stop by today to learn more or contact us for more information.

Where to Get Haul-Off Services

After a hectic season, you now have mounds of wood pallets everywhere. With more projects on the way, you need them gone now.

While you could have a sign posted around back, you don't want strangers prowling. Instead, you can call our team now, and have us pick them up.

Wood pallets that still offer use are going to sell again. When they can't, they'll recycle into other items.

Before you hire anyone online, make sure you choose us. We offer better removal services.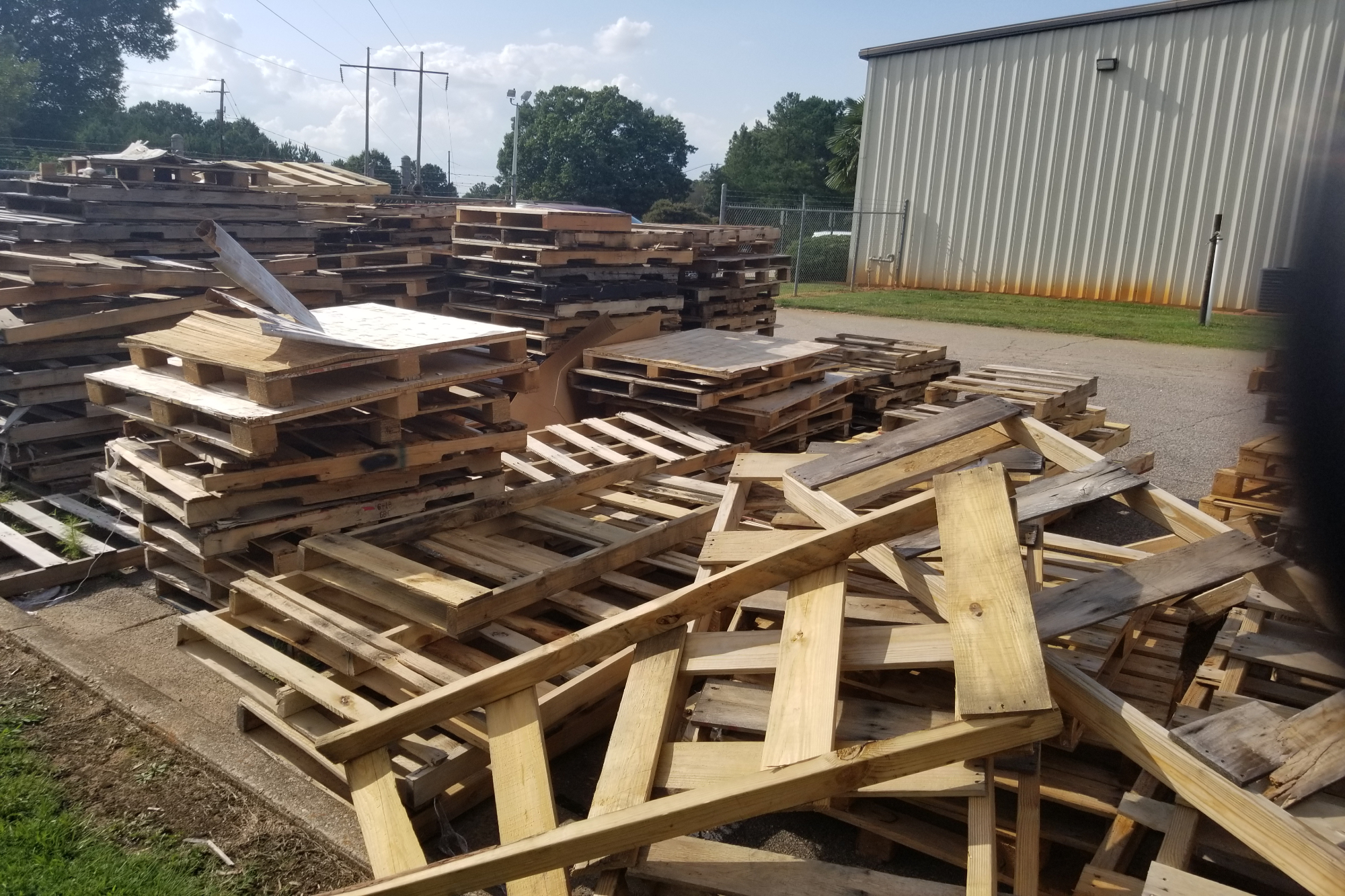 Contact Us
LEARN MORE
Where to Get Pallets Recycled

Pallet recycling is the unsung hero of conservation, leading to tons of saved trees. What many don't know is every piece can be repurposed in the end.

Wood that can't be used as pallets is often used for mulching or similar products. We remove metal waste with a magnet to prevent contamination.

We repurpose any material that can build custom orders as well. When you have unwanted items, we haul them away for you.